Your beautiful, big red coaches were comfortable and easy to travel in, and our driver was exceptional! He was not only an extremely calm, helpful, skillful driver, he was always pleasant and polite.
Don & Claudelle Hiebert
While the bus and related amenities were all top notch, it was our driver, Bill Poole who really made our day. Bill's level of service and good nature never wavered.
Jonathan A. Callaghan
Your coaches are well maintained and leave a lasting impression long after the journey ends. You should be very proud. Thank you for providing such outstanding transportation.
Cindy Elvin
Your driver, Dale Wilson is truly one of the best! His driving skills, warm spirit and vibrant personality were impressive. Dale became 'one of us' during our trip to NYC.
Angela Beale
Our driver, Aaron was AMAZING! Aaron has a passion for what he does and a true servant's heart. He was incredibly friendly and polite, and eager to help load and unload items.
Peter Carlson
Our driver, Rich was kind, courteous, efficient, proficient, on-time, and utterly unflappable navigating a difficult city! He handled himself with such ease and patience.
Jeffrey Plunkett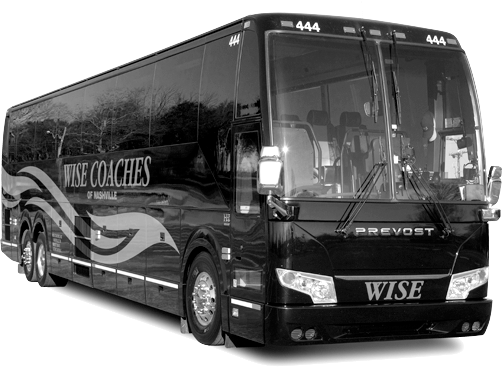 A Wise Career Choice
Wise Coaches is currently seeking talented, customer service-driven, enthusiastic people to join our growing team. If you thrive in an extremely fast-paced, results-driven environment, and are committed to continuous improvement and growth, we encourage you to apply.