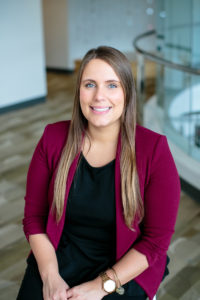 Linda Sullivan
Direct Line: 615-928-6032
Email | LinkedIn
While Linda began her career in the tour and travel industry in 2015, the Wise Coaches family recently welcomed Linda to the team as the Sales and Development Manager, November of 2018. In this role, she focuses on building a team that strives to develop long-term relationships with clients as well as achieve lasting improvements in sales and services. Linda has gained experience working in the transportation industry as well as in the downtown tour and travel market for the last several years. Linda visited Nashville on a senior marketing trip while attending college at the University of Clemson. While touring the Nashville CVC, she fell in love with the city and decided this would be her new home. In her free time, she loves to go to the gym, go on outdoor adventures, and explore her new city. Football season can't come fast enough for Linda every year. Growing up watching the beloved sport and traveling to bowl games has fostered her love for the game. She enjoys a bit of friendly competition every year while playing in several Fantasy Football Leagues as well.
---
Ash-Lee Pride 
Direct Line: 615-928-6036
Email |
Ash-Lee joined our team in September of 2018 and has been a strong addition to the Wise Coaches family. Ash-Lee Pride was born in California but spent most of her young life in Enterprise, AL. Her dad is prior military, but she did not move around much. She relocated to Hermitage, TN earlier this year. Ash-Lee has 5 years of sales experience and over 9 years of excellent customer service experience. Ash-Lee is a proud wife and mother to four beautiful girls. She enjoys volunteering at her church, helping on the financial side, and in her spare time, she creates YouTube videos and enjoys spending time with her family.
---
Tina Goodrow
Direct Line: 615-928-6033
Email | LinkedIn
Tina has been part of the Wise Coaches team since February 2012; she began as the company Dispatcher. Her strong background in sales/sales management earned her a fast track to the team. Tina grew up in the Hermitage area, graduated from DuPont High School, and now resides in Smith County.  She loves spoiling her two beautiful granddaughters, reading, camping, fishing, and cooking. She is an avid gardener with hopes to perfect her vegetable canning skills this year.  Tina also helps with animal rescue in her area which has lead her to adopt eight kitties–her oldest has been with her for nearly two decades!